November 28th, 2022
Rothy's Boosts Sustainability Mission with

Centric PLM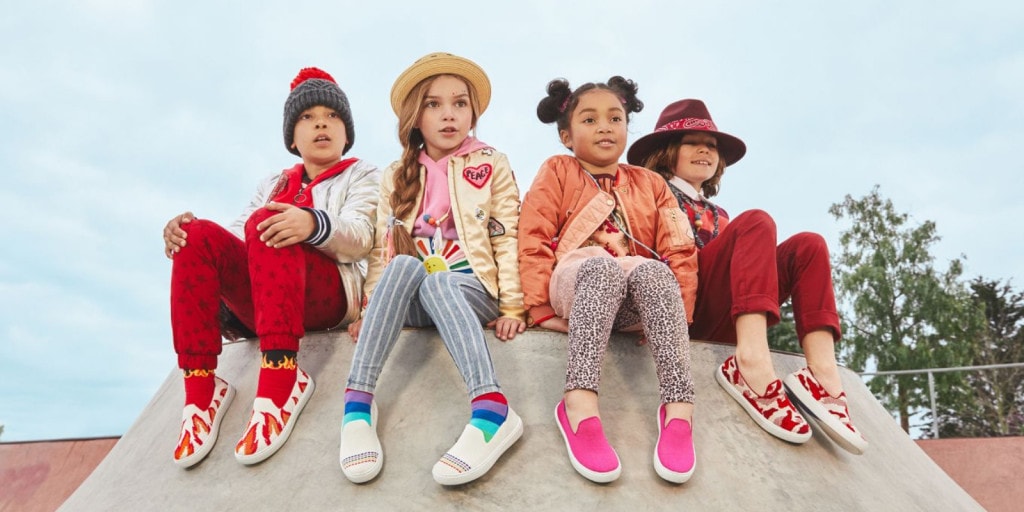 Eco-conscious company leverages technology to continue down the environmentally friendly path 
CAMPBELL, Calif., November 29, 2022– Centric Software® is delighted to announce the release of a success story about its customer, Rothy's. 
Headquartered in San Francisco, California, Rothy's was founded in 2012 and launched in 2016 by Roth Martin and Stephen Hawthornthwaite. The company designs washable shoes, handbags and accessories out of thread made from recycled single-use water bottles, produced at their wholly-owned factory.   
At the outset, the founders weren't satisfied with the way shoes were traditionally made and came up with a revolutionary method to reduce waste. By owning their own factory, Rothy's is able to have complete control over manufacturing, achieving LEED certification which requires careful tracking of certificates, processes, energy consumption and more, which Centric PLM® enables.  
Rothy's faced rapid growth, ambitious eco-goals and more recently but not surprisingly, has suffered from supply chain disruptions. They made the decision to step up the functionality of PLM to meet these challenges head on.   
Having a central digital repository and the means for remote collaboration—and even complete distance working—via PLM took the sting out of the pandemic. Heather Howard, COO at Rothy's says that they've "…had a few people move out of California that are still with us and it's working really well."  
Technology is also contributing to Rothy's next objective: circularity of their products. Says Howard, "Because everything in our shoe is natural or recycled, it's easy to repurpose those components. We're deconstructing and reclaiming these twice recycled materials to create something new." Centric PLM gives companies the means to categorize materials and products by adding circular labelling and 'instructions' for end-of-life recycling.   
Read what Howard has to say about package-less returns, more about the initiative of their zero-waste factory and how Centric PLM plays a key role in their sustainability goals.   
Get the details in the success story!  
Rothy's (www.rothys.com)  
Founded in 2012 and launched in 2016, Rothy's is based in San Francisco, California. At Rothy's, we're committed to constantly optimizing our sustainable efforts. From our planet-friendly materials to the way we treat our team members, we consider sustainability every step of the way. And we've been that way since the very beginning. We make everything we sell, offering stylish, comfortable and sustainable shoes and handbags through our online site and stores in select cities.  
About Centric Software (www.centricsoftware.com)   
From its headquarters in Silicon Valley, Centric Software provides a product concept to launch platform for consumer goods such as fashion, retail, footwear, luxury, outdoor, consumer electronics, cosmetics & personal care and food & beverage. Centric Software's flagship Product Lifecycle Management (PLM) platform, Centric PLM, delivers enterprise-class merchandise planning, product development, sourcing, quality and product portfolio optimization innovations specifically for fast-moving consumer industries. Centric Visual Boards offer highly visual, touch-screen experiences for collaboration and decision-making. Centric Planning is an innovative, cloud-native, augmented-intelligence solution delivering end-to-end retail planning to maximize retail and wholesale business performance.  Centric Market Intelligence, powered by StyleSage, is an AI-driven market insight platform for data-informed decision-making on pricing and product assortments to maximize revenue and margins. Among many other market-driven innovations, Centric Software is widely known for its connectivity to dozens of other enterprise systems, including ERP, DAM, PIM, e-com and more, in addition to creative tools such as Adobe® Illustrator, a host of 3D CAD connectors and sustainability tools, such as HIGG. Centric Software has the highest user adoption rate, customer satisfaction rate and fastest time to value in the industry.    
Centric Software is majority-owned by Dassault Systèmes (Euronext Paris: #13065, DSY.PA), the world leader in 3D design software, 3D digital mock-up and PLM solutions.   
Centric Software has received multiple industry awards and recognition, including being named by Red Herring to its Top 100 Global list several times. Centric also received five excellence awards from Frost & Sullivan over the past decade.  
Centric Software is a registered trademark of Centric Software, Inc. All other brands and product names may be trademarks of their respective owners.