Centric Software builds product concept-to-launch technologies.
We create digital solutions for retailers, brands and manufacturers to achieve maximum revenues, get closer to consumers and boost efficiency.
About Centric Software
Since Centric Software was founded in Silicon Valley 20+ years ago, we have worked in close partnership with the world's leading brands and retailers to deliver groundbreaking innovations that overcome industry-specific challenges.

We are industry and technology people who have a passion for fast-moving and consumer goods, with many of our employees coming from leading apparel and consumer goods brands and retailers. Every type of consumer product is different requiring special expertise and every person who participates in the product go-to-market process brings their own experiences and view on the world. Our solutions are highly configurable to reflect this.

Collaboration is at the heart of everything we do, from designing solutions based on customer feedback to creating innovative tools that improve communication and teamwork.

We are customer-centric - it's where our name comes from. The customer always comes first.
Best Customers
We are proud to work with world-leading, best-in-class retailers, brands and manufacturers to share and learn best practices. Our customers drive our solutions.
Best Solutions
Every solution, every module and every feature are all based on customer use-cases and market needs – combined with a Silicon-Valley approach to innovation resulting in the most flexible, lowest total cost of ownership and highest ROI possible.
best team
We only hire the best technology, industry, implementation, support and other experts. More than our knowledge, is our focus on customers, ability to innovate and work as a true team.
We develop flexible, scalable, user-friendly solutions that optimize planning, pricing, design, product development, sourcing and production.
100% market-driven.
Our solutions enable the digital transformation needed to stay agile and be competitive in the consumer goods industry.
Our solutions
Working hand-in-hand with customers.
Join a team of problem-solvers and do-ers.
We embody teamwork and innovation in the truest sense.
We solve problems, innovate, get our customers live and have fun in the process.
Browse our careers
Trusted by the world's leading brands
Flexible, scalable, user-friendly solutions.
Optimize planning, pricing, design, product development, sourcing and production.
Frost & Sullivan – 2023
Best practices customer value leadership award
Frost & Sullivan – 2022
Best practices competitive strategy leadership award
Frost & Sullivan – 2021
Best practices customer value leadership award
Hong Kong Apparel – 2021
Business Strategy Award
Red Herring 100 Winner 2016, 2015, 2013
Honoring the year's most innovative technologies and business models.
Frost & Sullivan – 2018
Product leadership award
Frost & Sullivan – 2016
Customer value leadership award
Frost & Sullivan – 2012
Global product differentiation excellence award
Security and Data Compliance Built-in
Centric Software has implemented governance, risk management, and compliance practices that align with the most globally recognized information security frameworks. Centric Software has achieved SOC 3 attestation and is GDPR compliant.
Learn more
Centric Software Leadership
Meet Centric Software's executive management team
Chris Groves
CEO
Fabrice Canonge
President
Stacey Charbin
CMO
Laurent Dubuisson
VP EMEA, Client Services
Joe Groves
Senior Vice President, Global Sales
Marie-France Nelson
CFO
Ravi Rangan
CTO
Humberto Roa
VP of Innovation
Ron Watson
EVP Products, CSO
Timeline of Innovation
Leading the way in digital transformation, right from the start.
2006
First Out-of-the-Box Fashion PLM
Centric Software launches Centric PLM, a flexible, scalable out-of-the-box solution that was the first PLM specifically designed for the fashion industry.

Fully configurable with no custom coding, Centric PLM's highly intuitive interface drives strong user adoption by fashion product development and design teams. From the start, Centric Software has embedded industry best practices in market-driven solutions developed hand-in-hand with customers.
Learn more about Centric PLM
Next
2007
First Fashion PLM Agile Deployment
At this time, enterprise software could take years to deploy and PLM implementations were often too long and costly to be feasible. Centric began implementing Centric PLM using our unique Agile Deployment methodology, which accelerates ROI by enabling implementation in 3-4 months on average.

Agile Deployment lowers the cost of ownership and causes less disruption to businesses with guaranteed 100% go-live success, offering a truly game-changing approach to implementation.
Previous
Next
2010
First Fashion PLM Mobile App
Apps for work were rare, and the revolutionary launch of the Capture It PLM-connected app came less than three years after the launch of the first iPhone.

Capture It enables creative teams to capture and upload images directly to Centric PLM for instant review, mark-up and analysis.
Previous
Next
2011
Five New Mobile Apps
Centric introduces a series of new mobile apps connected directly to Centric PLM. These include Material Sample, enabling designers and others to capture and share material inspirations while on the go, and Factory Audit, to conduct and document on-site factory audits on mobile devices.

Previous
Next
2012
First Integrated Digital Collection Catalog
The new Collection Book module makes it possible to create PLM-connected digital catalogs, updated in real time for more accurate and visual wholesale retail and internal buying sessions.
Previous
Next
2013
Adobe Illustrator® Connect
The groundbreaking Adobe Connect tool is introduced, enabling designers to work in the familiar environment of Adobe Illustrator® while connected with PLM.

Adobe Connect minimizes non-value added work so that designers can focus more on the creative and technical aspects of product development.
Learn more about our integration with Adobe
Previous
Next
2013
Factory Audit
Centric launches Factory Audit, a PLM module and mobile app that enables digital auditing procedures to manage vendor certification and compliance.

Factory audit teams can now enter report data and media such as photos on-site in real time to minimize errors, instantly update scoring and offer rapid, relevant feedback to vendors.
Previous
Next
2014
First Fashion PLM App in Apple App Store
PLM apps go mainstream as Capture It is added to Apple's App Store.
Previous
Next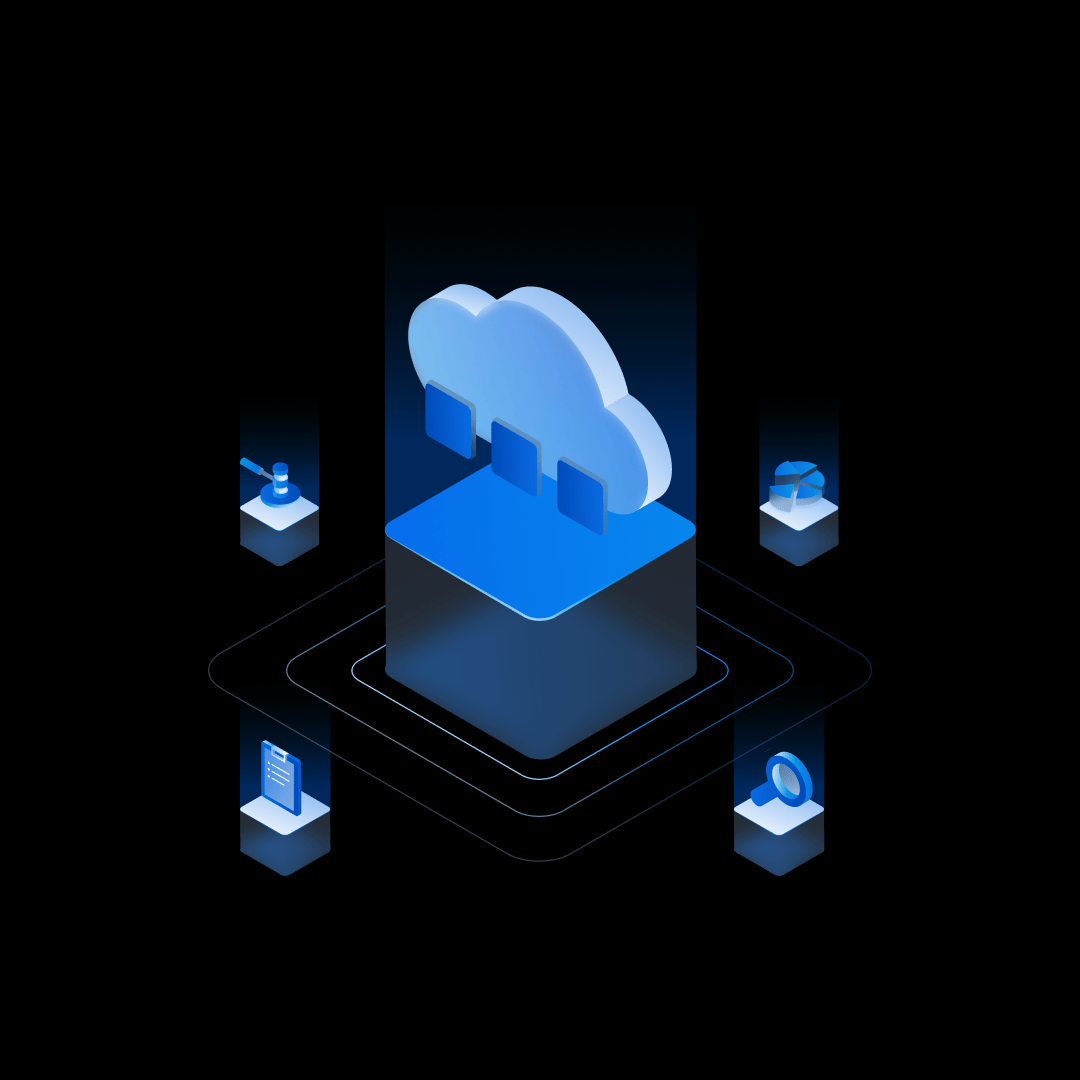 2015
First Cloud Fashion PLM for Emerging Brands
The cost and resource requirements of implementing a PLM solution can be prohibitive for small to medium enterprises. Centric introduces a flexible, cloud-based PLM solution for SMBs that enables emerging enterprises to add modules and features in line with business growth.
Previous
Next
2016
Flying High With Skyline
Centric rolls out its groundbreaking Skyline architecture for Centric PLM. Originally built to support up to 10,000 simultaneous users while geographically distributing data in real time across the globe, Skyline now supports over 15,000 users.
Previous
Next
2017
Launched Centric's Rest API
Centric's Rest API enables customers to fully integrate Centric PLM with business systems such as ERP, DAM or other platforms and leverage Centric data throughout the organization. Users can even create their own apps to seamlessly connect or digitally transform processes without limitation.
Previous
Next
2017
Mobile Apps Essential
PLM-connected mobile apps have become a firmly established part of the Centric PLM ecosystem, with 2/3 of customers now also adopting mobile apps.
Previous
Next
2017
First Digital Visual Board for Fashion
2017 marks the debut of the first digital board for fashion, a fully visual platform to empower collaborative planning and reduce time to market.
Learn about Centric Visual Boards
Previous
Next
2018
3D Connect
Centric launches its 3D-agnostic strategy to add 3D connectors to PLM, starting with Browzwear, Optitex and CLO 3D.

3D Connect revolutionizes 3D product design and development, enabling designers to work in their native 3D environment while connected directly to Centric PLM to harness the power of 3D at every stage of the product lifecycle.


Discover Centric 3D Connect
Previous
Next
2018
Final Inspection Boosts Quality Control
The Final Inspection module and mobile app are introduced, enabling customers to ensure quality products are delivered to the market on time. Final Inspection replaces inefficient paper-based quality control processes with dynamic quality evaluations in real time using always up-to-date data from Centric PLM.
Learn more about Final Inspection
Previous
Next
2018
Combining AI with PLM
Centric unveils its first artificial intelligence-powered PLM tool, AI Image Search.



AI Image Search drives better decision-making in design and product development by enabling designers to take a picture of a new fabric or trim inspiration and instantly search PLM image archives to find the closest match.
Previous
Next
2019
Introducing Manufacturing PLM
Centric brings PLM to OEM/ODM customers with the launch of Centric Manufacturing PLM.



Centric Manufacturing PLM empowers manufacturers around the world to compete more effectively in the global marketplace by simplifying development, removing inefficiencies and improving product quality.
Previous
Next
2020
Quick-Start Collaboration
Quick Start Collaboration packages are developed to enable fast and 100% remote implementation during the pandemic. These packages allow businesses to get up and running with lean PLM solutions to manage remote working. Centric also pioneers social PLM with Slack integration.
Learn about Quick-Start Collab
Previous
Next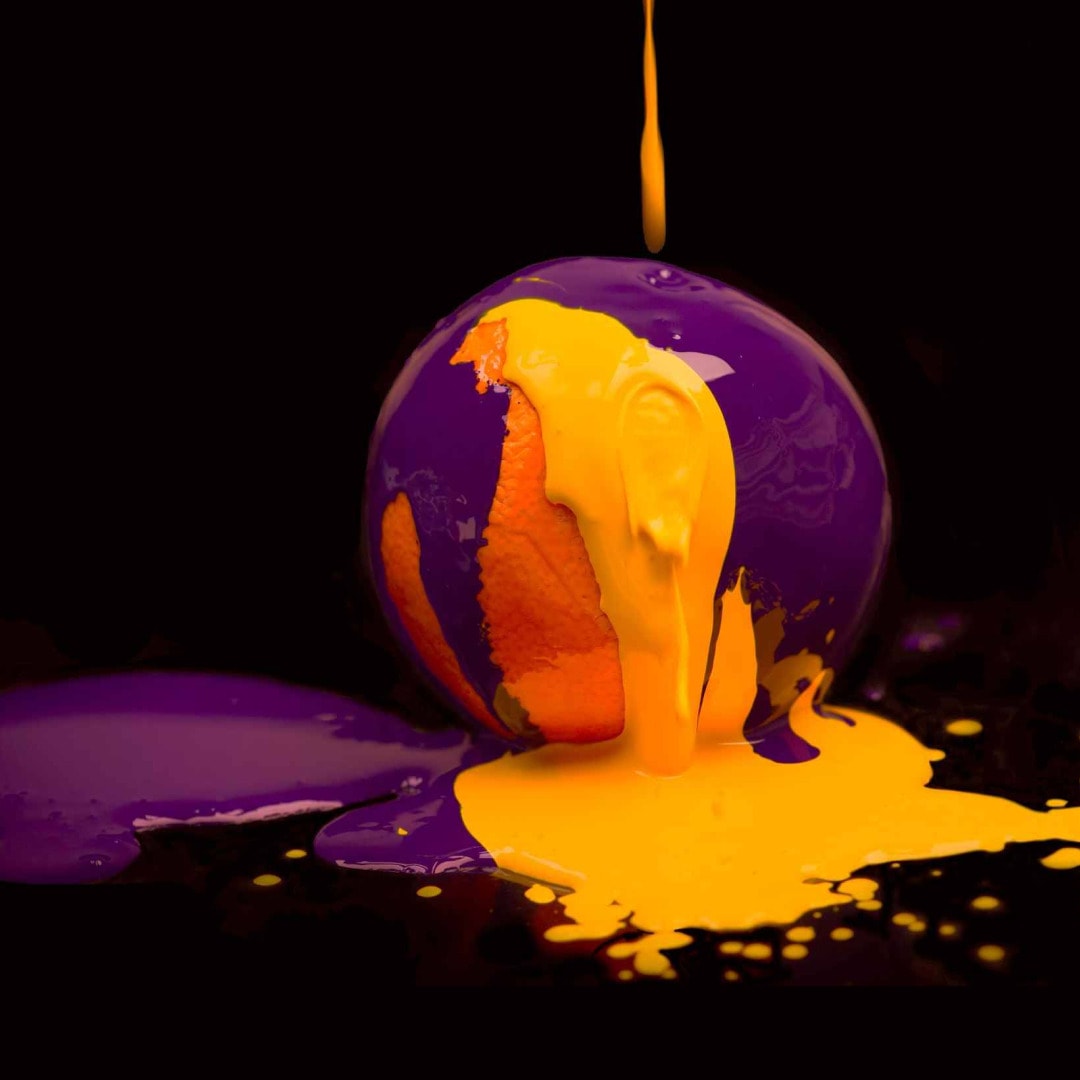 2020
Expansion into Food and Cosmetics
Centric Software enters new verticals, expanding Centric PLM to handle formulated products with specific modules and features for customers in food & beverage as well as cosmetics & personal care.
Learn more
Previous
Next
2021
Solutions for Consumer Electronics
Centric reveals Commercial PLM and Visual Portfolio Planning for Consumer Electronics, empowering consumer electronics customers to supercharge end-to-end product planning, development and launch.



With the addition of PLM for consumer electronics, Centric solutions now serve all types of consumer goods and multi-category retail customers.
LEARN ABOUT CONSUMER ELECTRONICS PLM
Previous
Next
2021
Launch of
Centric Planning
Centric acquires the Armonica retail planning solution (later Centric Planning), a best-of-breed modern solution for the omnichannel era. Centric Planning enables retailers to improve operating and product margins by transforming the end-to-end planning process.
Discover Centric Planning
Previous
Next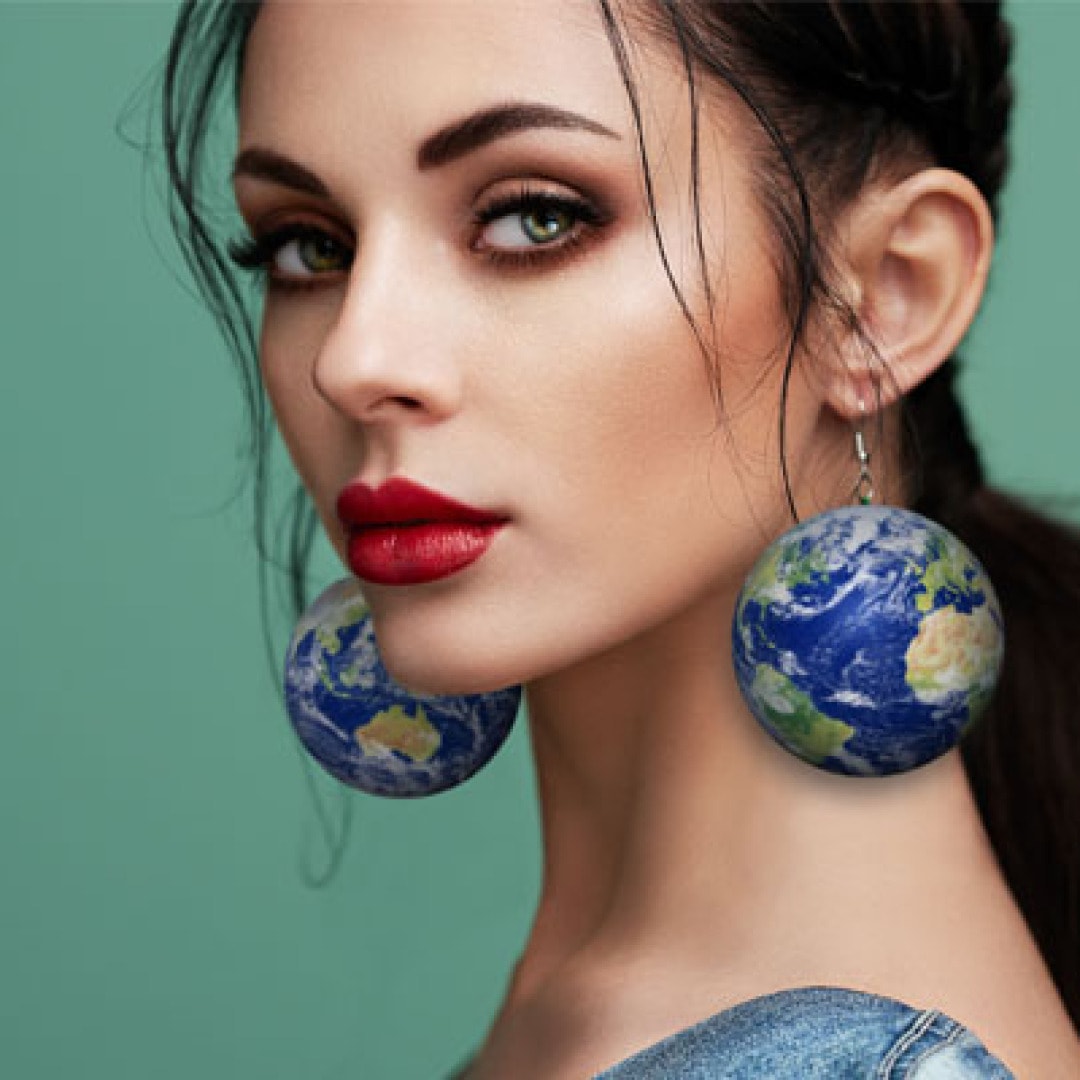 2022
Connecting with Sustainability Tools
Centric Software️ launches the first in a series of connectors that integrate PLM with multiple sustainability platforms and solutions. Sustainability platform connectors streamline sustainability initiatives by giving product teams environmental and social impact data that drives better choices.
Read the Press Release
Previous
Next
2022
Centric Pricing
Centric acquires StyleSage, a company offering AI-powered tools for competitive assortment benchmarking as well as price and product trend insights. Renamed Centric Pricing, the solution gives brands and retailers the accurate competitive data they need to price products effectively in order to attain the highest possible revenue.
Read the Press Release
Previous
BACKED BY
Centric Software is a subsidiary of Dassault Systèmes.
From R&D to finance to marketing, Centric Software operates autonomously as part of the Dassault Systèmes family.
Visit Dassault Systèmes WebSite