CENTRIC PLANNING
A
transformational

end-to-end retail planning platform.

Improve sell-through, maximize profitability and optimize
the omnichannel experience with AI-driven planning.

Request a demo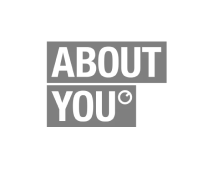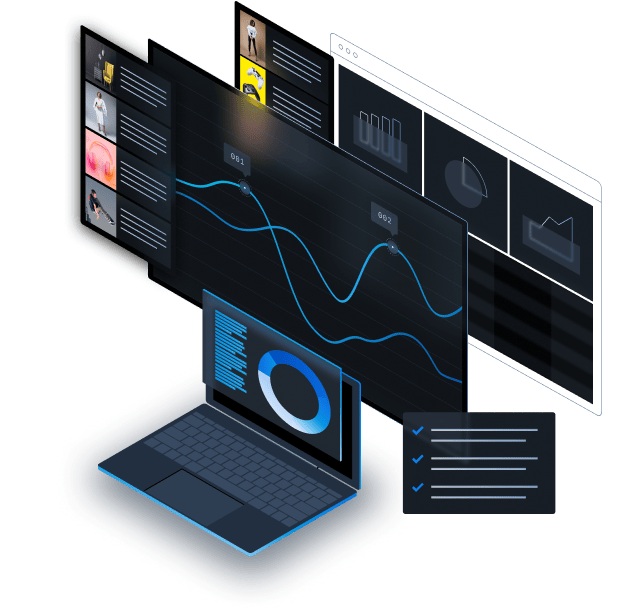 Discover next-generation retail planning.
Our high-performance retail planning solution empowers planners, merchandisers and stock allocators to reduce markdowns and increase stock availability through advanced analytics and accurate AI-driven forecasting.
Built for omnichannel
Centric Planning is designed to handle the data volumes and process complexity that comes with today's omnichannel requirements.
Collaborative
Synchronize planning, merchandising and product execution teams on one platform to make effective, collaborative decisions driven by real-time data and AI input.
Futureproof
Cloud-native, configurable solution with a robust roadmap, scalable IT architecture and low TCO. High user adoption rate prevents a return to siloed and fragmented ways of working.
Best-of-breed
Powerful processing enables faster reporting and analysis. Centric Planning is designed to meet the needs of retailers and integrates easily with other retail software.
"...we had a 5.6% operating margin at the end of fiscal year 2020. We closed this past year at 12%. It is a huge improvement in profits! ...If we had had a lot of inventory, we could not have done it. Centric Planning has been an enabler to truly follow our strategy and increase our profitability in a very, very big way."
Discover our modules to get the right products to the right channel at the right time.
Create your merchandise plan early and fast.
Distill enormous amounts of data into clear and accurate patterns and forecasts.
Embed advanced analytics at peak points in the planning process to improve decision-making.
Discover the module
Save time with high-performance omnichannel assortment planning.
Process and reconcile vast amounts of data across multiple stores, partners and channels to derive accurate insights and quickly define complex assortments.
Discover the module
Meet consumer demand and reduce discounting.
Confidently build assortments with products consumers really want. Accurately balance the predicted desirability of products with the need to avoid overstocking and maximize profitability.
Discover the module
Minimize store stock holding to optimize profitability.
Forecast required store stock levels for upcoming weeks to keep levels low and reduce holding costs without compromising future sales.
Discover the module
Reduce costs with supplier cost modelling and stock level visibility.
Accurately forecast near-future sales and gain supply chain insights to avoid under- and overstocking. Achieve a balance between low inventory and adequate replenishment.
Discover the module
Meet customer demand across B2B and B2C channels.
Efficiently predict stock requirements, drive better commercial decisions with detailed analysis and avoid holding high levels of inventory to maximize profitability.
Discover the module
Drive omnichannel success with intelligent visual planning​
Seamlessly connect product and planning data with image libraries in a single visual, interactive application. ​

Visually curate high-performing assortments by channel, region, door, drop with financial and forecast modelling for maximum SKU performance.​
Discover the module
Optimize omnichannel sales performance
Maximize sales opportunities with a fully digitalized experience. Reach more clients with less resource at less cost.

Enable faster, more accurate orders with a live visual interactive digital showroom. Drive brand strategy and maximize revenue across every channel.​
Discover the module
Discover the most powerful retail planning solution.
Flexible, highly configurable and proven ease of adoption.
Slice and dice in any direction, through multiple layers of data for easily customizable views and instant analyses​.
Advanced Analytics, AI and ML capabilities.
Enhance decision making throughout the planning process through the delivery of insightful analyses, impactful indicators and accurate forecasting.​
Robust performance and scalable.
Faster reporting and quicker time to analyses. Easily scale up to meet growing business requirements.​
12,800+ Brands Trust
Centric Software
Built hand-in-hand with fast-moving consumer goods and fashion brands and retailers to address real industry needs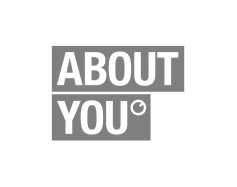 "With the new Centric Planning solution, buying and merchandising teams can work more collaboratively and are saving time because manual data entry has been eliminated. Being able to create what-if scenarios empowers teams to make strategic decisions faster and achieve sales and margin targets."
"Centric Planning has been an enabler to truly follow our strategy and increase our profitability in a very, very big way."
"We are able now to synchronize bottom up and top-down planning processes and everything is linked together..."
10%
reduction in business analysis time
50%
cut in budget preparation time
1-2 week
decrease in time to market
Discover how Centric Solutions transform the end-to-end planning and product lifecycle.
Together, Centric Planning, Centric PLM and Centric Visual Boards connect teams to streamline product go-to-market and maximize business performance.