August 7th, 2023
Only 6 Months After

Centric PLM

Implementation, Loghaus Has Already Cut Time-to-market by 33%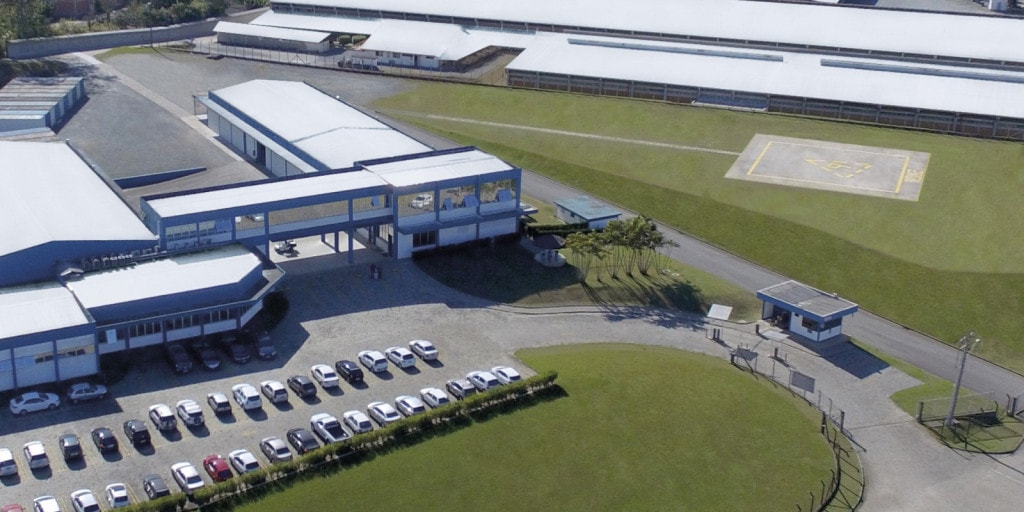 One of the oldest DTC women's fashion retailers in Brazil selects Centric PLM to accelerate the go-to-market by up to 50% for its 160+ annual collections.
CAMPBELL, Calif., August 8, 2023 – Centric Software® is delighted to announce the release of a success story about its customer, Loghaus.
Founded in 1983, Loghaus is one of the oldest direct-to-consumer (DTC) businesses in Brazil, initially selling its products through mail order catalogs and distributors before the internet became popular. Today, Loghaus' retail business is 100% online and the product portfolio spans women's fashion to kitchenware to home textiles and more. The e-comm retailer develops 160+ collections a year for its six brands, such as Quintess, Quatro Estações, Bonprix and Marguerite, as well as other third-party brands.
Loghaus is a fast-growing company that was seeking to infuse agility and speed in their product development process. The product development teams were using spreadsheets and an unfinished in-house-developed system that was not scalable for the company's rapidly expanding products and categories. Product data was scattered in multiple locations and there was no central location for information, resulting in wasted time, errors and general lack of efficiency.
Kassin Thayana Dias, Business Manager of General Apparel at Loghaus describes the need for a product lifecycle management (PLM) solution. "Our deadlines were getting pushed out and we were missing opportunities to put relevant products in market. We are an exclusively online company—our collections are 100% developed for online sales, so we needed to shorten that time."
The company set out to find the right PLM platform to take them into the future. Having already settled on one vendor, Loghaus did an abrupt about-face, ultimately selecting Centric PLMTM. Today, they have gained significant strides toward their ambitious goal of a 50% reduction in time-to-market by achieving a documented 33% time-savings after only 6 months into it.
Read the full story to find out the reasons why Loghaus suddenly pivoted toward Centric PLM and how the company fared with implementation and user adoption!
Read the full story
Loghaus (www.loghaus.com.br)
Loghaus, a 40-year-old company offering a wide variety of products, especially women's fashion and housewares, began its history marked by the constant search for innovation to better serve consumers who prefer to shop in the comfort of their homes. The company, one of the oldest direct-to-consumer businesses in Brazil, used to sell through the mail and distributors before the Internet became popular. Today, Loghaus develops 160 collections a year for its six brands, such as Quintess, Quatro Estações, and Bronpix, as well as other third-party brands. 100% of its collections are developed for direct-to-consumer sales, online or through catalogs, by its 700+ internal team collaborators and 100 suppliers in the textile area alone.
Centric Software (www.centricsoftware.com)
From its headquarters in Silicon Valley, Centric Software provides a product concept to launch platform for consumer goods such as fashion, retail, footwear, luxury, outdoor, consumer electronics, cosmetics & personal care and food & beverage. Centric Software's flagship Product Lifecycle Management (PLM), Centric PLMTM, delivers enterprise-class merchandise planning, product development, sourcing, quality and product portfolio optimization innovations specifically for fast-moving consumer industries. Centric Visual BoardsTM offer highly visual, touch-screen experiences for collaboration and decision-making. Centric PlanningTM is an innovative, cloud-native, augmented-intelligence solution delivering end-to-end retail planning to maximize retail and wholesale business performance.  Centric PricingTM, is an AI-driven market insight platform for data-informed decision-making on pricing and product assortments to maximize revenue and margins. Among many other market-driven innovations, Centric Software is widely known for its connectivity to dozens of other enterprise systems, including ERP, DAM, PIM, e-com and more, in addition to creative tools such as Adobe® Illustrator, a host of 3D CAD connectors and sustainability tools, such as HIGG. Centric Software has the highest user adoption rate, customer satisfaction rate and fastest time to value in the industry.
Centric Software is a subsidiary of Dassault Systèmes (Euronext Paris: #13065, DSY.PA), the world leader in 3D design software, 3D digital mock-up and PLM solutions.
Centric Software has received multiple industry awards and recognition, including being named by Red Herring to its Top 100 Global list several times. Centric Software also received five excellence awards from Frost & Sullivan over the past decade and 4 excellence awards from Just Style.
Centric Software is a registered trademark of Centric Software, Inc. in the US and other countries. Centric PLM, Centric Planning, Centric Pricing and Centric Visual Boards are trademarks of Centric Software, Inc. All third-party trademarks are trademarks of their respective owners.