ALL ARTICLES
Planning for PLM: 5 Things Emerging Brands Should Look for in a Digital Transformation Tool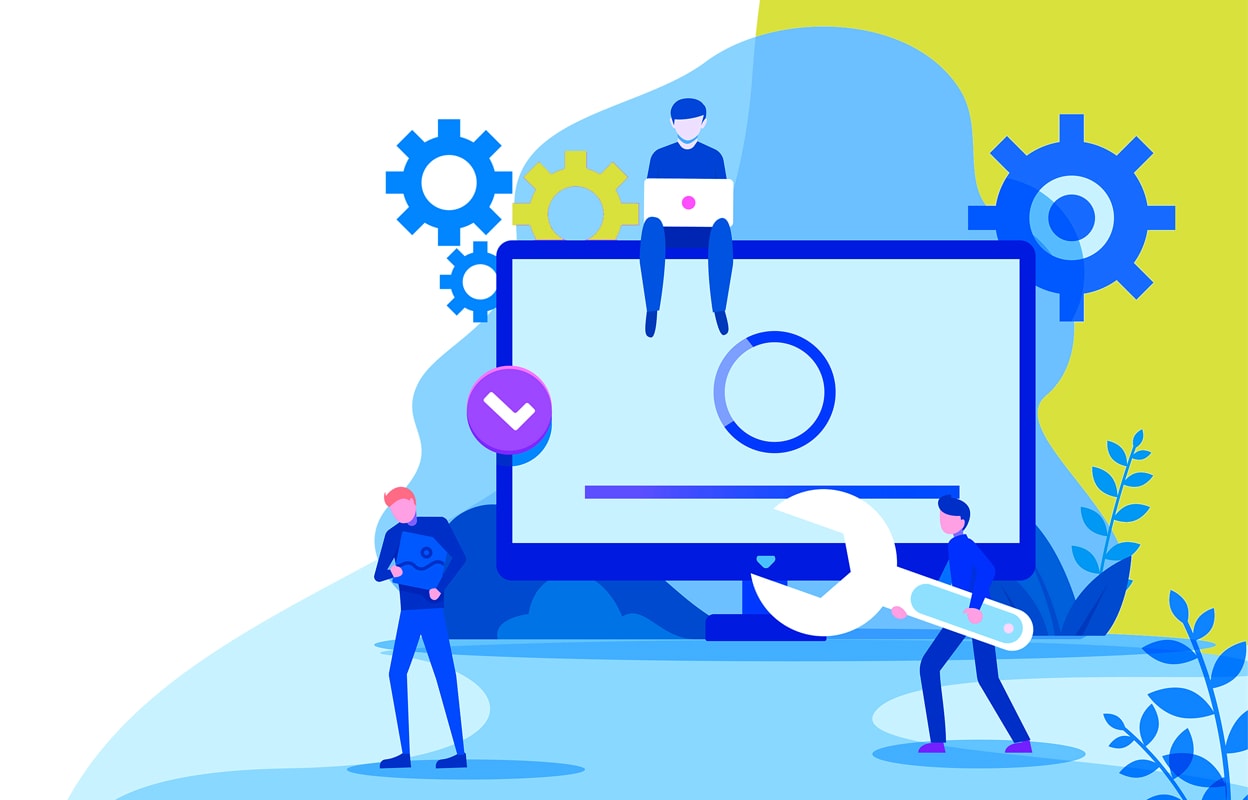 Think you're Ready to Implement a PLM Solution?
Decision makers working for an emerging brand know that implementing a digital transformation tool such as Product Lifecycle Management (PLM) can catapult their business to the next level. However, the breadth of choice can often lead to delays, lack of senior buy-in, or even selecting the wrong solution – a very costly mistake indeed! 
Keep reading to discover the 5 things that good PLM solutions have in common, and ensure you invest in a reliable, flexible and future-proof digital transformation partner. 
Speedy Implementation
Time is of the essence for small to medium-sized businesses, as any downtime during implementation can have huge knock-on effects. From demotivating teams to disrupting product development (which ultimately impacts the bottom line), a lengthy implementation should be avoided at all costs. 
Luckily, Centric SMB (Centric Software's cloud-based solution for emerging brands) has been specifically designed for companies who need a superfast implementation at an affordable price. Agile deployment means that go-lives typically take 9-12 weeks but can be rolled out in as few as 10 working days, with teams able to continue their day-to-day business uninterrupted throughout the implementation period. And a fixed price timeline acts as a guarantee to reassure decision makers.  
"We have just gone live with Centric SMB – implementation was right on schedule. We are now eliminating time-consuming, manual data entry in multiple spreadsheets and finding all of our data in a single digital space," says Justin Warshaw, President & Co-Creative Director at Justin Alexander.
Value for Money
Many PLM solutions are built for large international organizations – with the price tag to match! Emerging brands want to ensure they're getting all the features they need, but aren't forced to sign up to a package with modules and functionality that won't be touched for years. 
As a hosted software as a service (SaaS) solution with no hardware to purchase and install, Centric SMB dramatically reduces upfront costs for small to medium-sized businesses. Customers benefit from access to the same proven technology and industry know-how used by +725 of the biggest players in fashion and retail, facilitating rapid time-to-value. 
"I know we've saved six figures a year in project management time, simply by having a collaborative system and a single, actionable version of the truth." Nadeem Mumal, Chief Operating Officer, Modern Gourmet Foods
Configurability and Integration
Emerging brands have to take change in their stride and adapt regularly. Not only do business objectives constantly shift, but teams grow rapidly and other IT tools are often introduced as the company expands. 
With a strong emphasis on flexibility and mobility, Centric SMB covers every facet of extended PLM, encompassing all product design and development activities. The result is faster product development, increased market responsiveness and a long-term partnership that grows as you do. Users are able to collaborate in familiar digital environments such as Adobe, and Centric SMB can flex to integrate with a range of systems (whether existing or introduced at a later date) such as Excel, PIM, ERP and many more. 
"We chose Centric because we can easily configure it on our own - we don't need an IT department to run Centric." Bjørn Sætnan, Product Designer, Helsport
High User Adoption
Due to the nature of smaller businesses, employees often wear many hats and operate cross-function. It's therefore imperative that a PLM is designed with everyone in mind, is super easy to use, and offers benefits to different teams across the business. 
When working in Centric SMB, teams are liberated from manual data entry, emails and admin tasks, meaning they can spend more time on what they do best: creating on-trend designs. The system is location agnostic, so you can attract and hire the best talent from anywhere in the world, as well as collaborate with suppliers effortlessly in one single source of truth. Overall, the cloud-based solution boosts operational efficiency across multiple departments, driving user adoption and ensuring buy-in from senior staff at every step of your PLM journey. 
"Having such a user-friendly interface really speeds up the onboarding process, making it very easy for new people to learn the software." Arthur Konunuk, Creative Director, Tentree
Future-Proof
The fashion and retail landscape is constantly evolving and businesses must quickly respond to market demands such as traceability and sustainability in order to stay relevant – and profitable. It's therefore essential for emerging brands to invest in tech tools that yield long-term benefits, rather than simply settling for short-term solutions. 
Centric SMB not only delivers rapid time-to-value, but evolves as your business grows or as your strategic needs change. The system provides automatic upgrades, shares insights from larger customers at no extra cost, and offers ongoing support with expert teams. It's a cloud-based PLM that scales with you and introduces full transparency into every step of your supply chain and product development processes, meaning you can trace your products from the source and measure them against industry-wide benchmarks. 
"What we liked most about Centric SMB is the possibility of scaling the solution according to the evolution of our processes." Maxime Lemaître, Product Manager, Picture Organic
A Solid Foundation for Growth
It's clear how important it is for emerging brands to select a PLM solution that will be a springboard for future growth. But planning an implementation for a company-wide digital transformation project can seem daunting – particularly when so much is riding on that decision. That's why our SMB experts have created a PLM implementation roadmap that demystifies the 5 key implementation stages, as well as taking a deeper dive into the many benefits of Centric SMB.
Ready to unlock the secrets of a flawless PLM implementation?
Click below to find out.