November 28th, 2017
MORE & MORE to Go Faster & Faster with

Centric PLM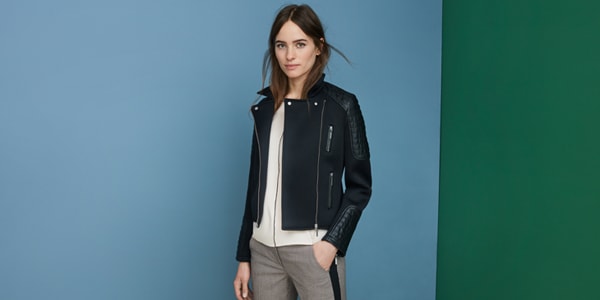 CAMPBELL, Calif., November 28, 2017 – MORE & MORE, the internationally-acclaimed German womenswear fashion brand, has selected Centric Software to provide its Product Lifecycle Management (PLM) solution. Centric Software provides the most innovative enterprise solutions for fashion, retail, footwear, outdoor, luxury and consumer goods companies to achieve strategic and operational digital transformation goals.
MORE & MORE was founded in 1982 and is headquartered in Starnberg, Germany. The brand offers apparel for women through 50 retail stores in Germany and an online store, and is distributed through 1,200 points of sale across 14 countries. In 2016, Cemsel, a Turkish manufacturer invested in MORE & MORE to support global market growth.
MORE & MORE wanted a technology partner to provide innovative enterprise solutions to restructure their supply chain process with the goal of improving competitiveness and efficiency.
The company chose Centric PLM for its reliability, ease of use and deep knowledge in the fashion industry.
"We selected Centric because we were impressed by their adaptable and flexible Product Lifecycle Management platform," explains Franziska von Becker, Global Brand Director of MORE & MORE. "Centric is a customer oriented company with great experience in helping apparel companies improve their product development process to deliver new products in a shorter time period with reliable quality."
Centric Software PLM will help  MORE & MORE leverage best practices, streamline and align processes between internal teams and unlock greater external collaboration.
"Centric PLM will help us harmonize our process between our product development teams at MORE & MORE in Germany and our sourcing and manufacturing teams at Cemsel in Turkey. Our goal is to enhance visibility into product status and transparency with a unique information sharing platform. With Centric PLM we will be able to improve our product development and costing processes, better define product volumes and communicate accurate tech packs," Franziska von Becker emphasizes.
"We are delighted to have been selected by MORE & MORE as their partner," says Chris Groves, President and CEO of Centric Software. "With MORE & MORE's mix of active fashion and timeless clothing, we are confident that they will continue to be successful and we are looking forward to partnering with them to help drive their business growth."
Centric Software (www.centricsoftware.com)
From its headquarters in Silicon Valley and offices in trend capitals around the world, Centric Software provides a Digital Transformation Platform for the most prestigious names in fashion, retail, footwear, luxury, outdoor and consumer goods.  Centric Visual Innovation Platform (VIP) is a visual, fully digital collection of boards for touch-based devices like iPad, iPhone and large-scale, touch-screen televisions. Centric VIP transforms decision making and automates execution to truly collapse time to market and distance to trend. Centric's flagship product lifecycle management (PLM) platform, Centric 8, delivers enterprise-class merchandise planning, product development, sourcing, business planning, quality, and collection management functionality tailored for fast-moving consumer industries. Centric SMB packages extended PLM including innovative technology and key industry learnings tailored for small businesses.
Centric Software has received multiple industry awards, including the Frost & Sullivan Global Product Differentiation Excellence Award in Retail, Fashion, and Apparel PLM in 2016 and Frost & Sullivan's Global Retail, Fashion, and Apparel PLM Product Differentiation Excellence Award in 2012. Red Herring named Centric to its Top 100 Global list in 2013, 2015 and 2016.