May 30th, 2019
Centric Software

to Host Exclusive VIP Dinner in Milan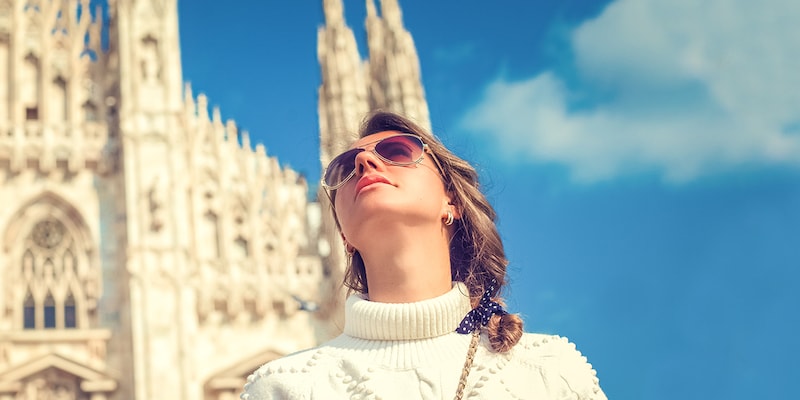 CAMPBELL, Calif., 30 May, 2019– Centric Software, the Product Lifecycle Management (PLM) market leader, will host an exclusive dinner for business in a 5-star location in Milan on June 20, 2019, to showcase the benefits of modern digital transformation solutions. Centric Software provides the most innovative enterprise solutions to fashion, retail, footwear, outdoor, luxury and consumer goods companies to achieve strategic and operational digital transformation goals.
Offering a 'single version of the truth' approach to all product-related data from concept to retail, Centric Software's solutions include Centric PLM, a tool which empowers companies to better collaborate and communicate in real time. Centric PLM eliminates data duplication and errors, saves time, promotes efficiency and manages all aspects of product design, development, production and launch in a centralized, cloud-based digital space.
Centric Software's market driven PLM solution is trusted by leading brands including Kering Eyewear, KIKO Milano, Buccellati, Golden Goose Deluxe Brand, IPE Visionnaire and many more.
The VIP dinner, hosted in conjunction with Be Executive Events, will begin at 7:00 pm until 11:00 pm. Spaces are strictly limited to executives only and early registration is essential to secure a place. Silvano Joly, Country Sales Manager at Centric Software will introduce the company's solutions including the innovative Centric Visual Innovation Platform (CVIP) which transforms team collaboration using visual touch-screen boards. Attendees will also learn about the industry's first PLM apps.
"This VIP dinner is for executives in companies of all sizes in the fashion, luxury, outdoor and consumer goods market, who are interested in finding out more about modern and mobile digital transformation solutions," says Joly. "Digital transformation is quickly becoming a necessity when it comes to competing effectively and keeping up with consumer demands like great design coupled with sustainability. Many brands are feeling frustrated with legacy systems and we want to show them how what they could achieve with the right tools."
Register for the executive VIP dinner
Centric Software (www.centricsoftware.com)
From its headquarters in Silicon Valley, Centric Software provides a Digital Transformation Platform for the most prestigious names in fashion, retail, footwear, luxury, outdoor and consumer goods. Centric's flagship Product Lifecycle Management (PLM) platform, Centric 8, delivers enterprise-class merchandise planning, product development, sourcing, quality and collection management functionality tailored for fast-moving consumer industries. Centric SMB provides innovative PLM technology and key industry learnings for emerging brands. Centric Visual Innovation Platform (VIP) offers a fully visual, transformative experience via large touch-screens and mobile devices, revolutionizing group decision making and creative collaboration while dramatically condensing time to market and product innovation. Centric Software is majority-owned by Dassault Systèmes (Euronext Paris: #13065, DSY.PA), the world leader in 3D design software, 3D Digital Mock Up and PLM solutions.
Centric Software has received multiple industry awards and recognition, including being named by Red Herring to its Top 100 Global list in 2013, 2015 and 2016. Centric also received various excellence awards from Frost & Sullivan in 2012, 2016 and 2018.
Centric is a registered trademark of Centric Software. All other brands and product names may be trademarks of their respective owners.
Share this page