February 20th, 2018
British Lifestyle Clothing Brand Barbour Selects

Centric PLM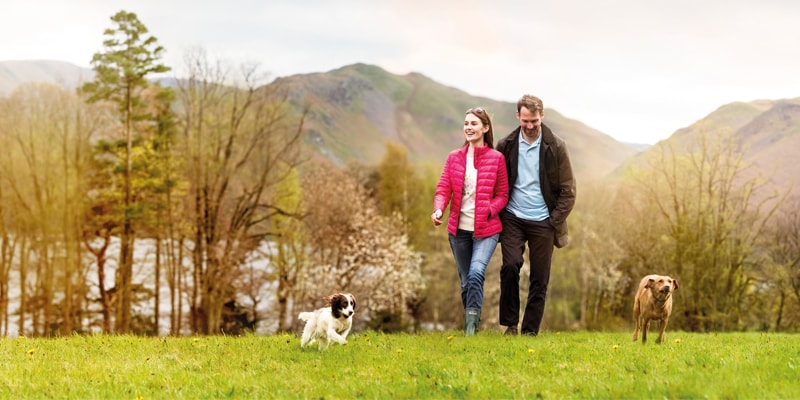 CAMPBELL, Calif., February 20, 2018 – Barbour, a premium outdoor and lifestyle brand that is the essence of British style, has selected Centric Software to provide their Product Lifecycle Management (PLM) solution. Centric Software provides the most innovative enterprise solutions to fashion, retail, footwear, outdoor, luxury and consumer goods companies to achieve strategic and operational digital transformation goals.
The Barbour story began in 1894 in the Market Place in South Shields in the North East of England, where founder John Barbour began by producing oilskins for fishermen, mariners, rivermen and dockers to protect them from the worst of the North Sea weather.  Today, the fifth-generation family-owned business produces a wardrobe of clothes including quilts, waterproof breathables, knitwear, shirts, trousers, footwear and accessories alongside its iconic waxed cotton jackets for men, women and children.  The traditional waxed jackets are still manufactured in Barbour's factory in South Shields where each year over 120,000 waxed cotton jackets are produced.
Neil Thursby, Head of Technology at Barbour said, "We first started looking into a PLM solution because we were working with an older PDM system which our business had outgrown. We needed an innovative solution to help us improve visibility and collaboration during product development that also allowed for seamless remote access."
Thursby continued "We found that Centric's solutions are intuitive to use and have one hundred percent out of the box functionality that will help us to achieve our goals without costly and time-consuming customization.  Centric is renowned as the PLM market leader and is clearly passionate about pushing the boundaries of PLM. We needed an innovative solution that was flexible and easy to use – Centric 8 PLM was an obvious choice."
"Most of our PLM users will be across design, product development, garment technician and sourcing roles" Thursby says.  "Once we start working with the Centric team to get the system in place, we're confident that we will see great improvements in visibility, productivity and speed to market. We're looking forward to having a single version of the truth that everyone can work from within the business."
"We would like to extend a warm welcome to Barbour, one of Britain's most prestigious and historic brands," says Chris Groves, President and CEO of Centric Software. "We are proud that Barbour chose Centric PLM and look forward to supporting their business as they move into the future."
Barbour (www.barbour.com)
Originally established by John Barbour to provide protective outerwear to fishermen, sailors and mariners from the worst of the British weather, today Barbour offers a complete wardrobe of clothes and footwear for men, women and children.  Shirts, knitwear, trousers and accessories are now just as much in demand as Barbour's iconic outerwear.  Forever synonymous with the British countryside, Barbour's collections now span from the best practical country clothing to the more urban fashion.  There's a choice of different ranges for all ages and lifestyles from technical sporting clothing to country heritage fashion styles, all inspired by Barbour's archives and re-interpreted into modern, country silhouettes.
The brand is a global success sold in over 40 countries worldwide including Germany, Italy, Spain, France, the US and Japan and holds three Royal Warrants from HM The Queen, HRH The Duke of Edinburgh and HRH The Prince of Wales
Centric Software (www.centricsoftware.com)
From its headquarters in Silicon Valley and offices in trend capitals around the world, Centric Software provides a Digital Transformation Platform for the most prestigious names in fashion, retail, footwear, luxury, outdoor and consumer goods.  Centric Visual Innovation Platform (VIP) is a visual, fully digital collection of boards for touch-based devices like iPad, iPhone and large-scale, touch-screen televisions. Centric VIP transforms decision making and automates execution to truly collapse time to market and distance to trend. Centric's flagship product lifecycle management (PLM) platform, Centric 8, delivers enterprise-class merchandise planning, product development, sourcing, business planning, quality, and collection management functionality tailored for fast-moving consumer industries. Centric SMB packages extended PLM including innovative technology and key industry learnings tailored for small businesses.
Centric Software has received multiple industry awards, including the Frost & Sullivan Global Product Differentiation Excellence Award in Retail, Fashion, and Apparel PLM in 2016 and Frost & Sullivan's Global Retail, Fashion, and Apparel PLM Product Differentiation Excellence Award in 2012. Red Herring named Centric to its Top 100 Global list in 2013, 2015, and 2016.
Centric is a registered trademark of Centric Software. All other brands and product names may be trademarks of their respective owners.