27 January, 2020
Simplicity Designs for the Future with Centric Fashion PLM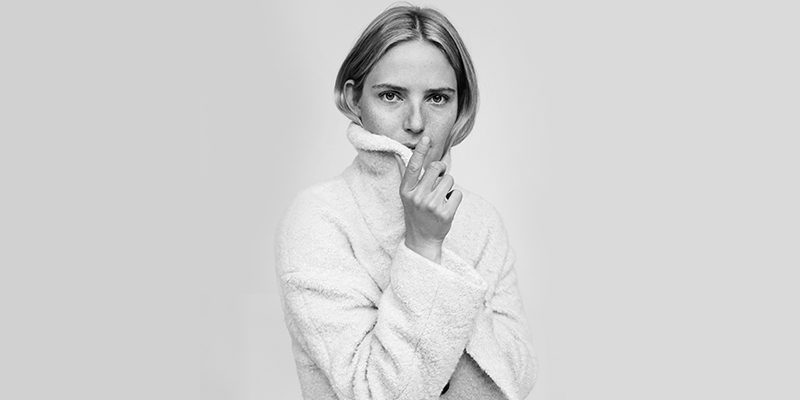 CAMPBELL, Calif., January 28, 2019 – Simplicity trade GmbH, the German womenswear company, has selected Centric Software®'s Product Lifecycle Management (PLM) solution. Centric Software provides the most innovative enterprise solutions to fashion, retail, footwear, outdoor, luxury, consumer goods and home décor companies to achieve strategic and operational digital transformation goals.
Simplicity trade GmbH unites two brands, Opus and Someday. Opus was founded as a specialist trouser brand in 2000 and now designs complete women's outfits. In 2015, the Someday brand was created to offer casual women's clothing. Twelve collections are distributed throughout Europe annually via more than 2,000 trading partners and Simplicity's online store.
Simplicity is focusing on the digitalization of its design department to optimize and simplify existing processes. Thanks to Centric Fashion PLM, the design team at Opus will be able to focus on innovating and creating successful products!
"We want to eliminate different Excel sheets and work from a single point of information," explains Susanne Vatter, Head of Design at Opus. "This will reduce errors at the source, enable us to work with greater speed and efficiency, and increase transparency."
Simplicity selected Centric Fashion PLM on the basis of its user-friendliness and Centric Software's fashion industry expertise.
"The Centric interface is attractive, web-based and comprehensible at first sight," says Susanne. "The system satisfies our requirements and makes it possible to implement our processes much more easily. For instance, with Centric Adobe® Connect, the Centric innovation that integrates Adobe® Illustrator, our designers will work in a familiar environment while streamlining their creative design activities. Centric has a large portfolio of fashion customers and the Centric team offers expert advice while working with us in an open-minded, participatory and solution-focused way."
"We look forward to achieving a state of permanent innovation," says Susanne. "Centric Fashion PLM will make our processes more dynamic so that we can focus on creating products that hit the zeitgeist every time."
"We are delighted to welcome Simplicity as our latest partner in Europe," says Chris Groves, President and CEO of Centric Software. "Simplicity's digital strategy begins with facilitating the creative power of its design department, and Centric Fashion PLM will provide an ideal foundation for their full digital transformation."
Learn more about Centric Fashion PLM
Simplicity trade GmbH (www.simplicity.ag)
It all started in 2001 with the idea to produce really good trousers under the name Opus. Opus has become a brand that designs complete outfits for women. In 2015, the new brand Someday was added. Today, Opus and Someday are united under the umbrella of Simplicity trade GmbH. The team now consists of over 500 employees. Each year, twelve collections are distributed throughout Europe via more than 2,000 trading partners. The design team is based in Hamburg. The headquarters are in Oelde in the countryside of Münster. The campus is a complex with several wings in which we learn and develop. The architecture is strongly based on the values of our brands. Embedded in the landscape, architecture and nature merge.
Centric Software (www.centricsoftware.com)
From its headquarters in Silicon Valley, Centric Software provides a Digital Transformation Platform for the most prestigious names in fashion, retail, footwear, luxury, outdoor, consumer goods and home décor. Centric's flagship Product Lifecycle Management (PLM) platform, Centric 8, delivers enterprise-class merchandise planning, product development, sourcing, quality and collection management functionality tailored for fast-moving consumer industries. Centric SMB provides innovative PLM technology and key industry learnings for emerging brands. Centric Visual Innovation Platform (VIP) offers a new fully visual and digital experience for collaboration and decision-making and includes the Centric Buying Board to transform internal buying sessions and maximize retail value and the Centric Concept Board for driving creativity and evolving product concepts. All Centric innovations shorten time to market, boost product innovation and reduce costs.
Centric Software is majority-owned by Dassault Systèmes (Euronext Paris: #13065, DSY.PA), the world leader in 3D design software, 3D Digital Mock Up and PLM solutions.
Centric Software has received multiple industry awards and recognition, including being named by Red Herring to its Top 100 Global list in 2013, 2015 and 2016. Centric also received various excellence awards from Frost & Sullivan in 2012, 2016 and 2018.
Centric Software is a registered trademark of Centric Software Inc. All other brands and product names may be trademarks of their respective owners.