May 6th, 2019
HOPESHOW Goes Live with

Centric PLM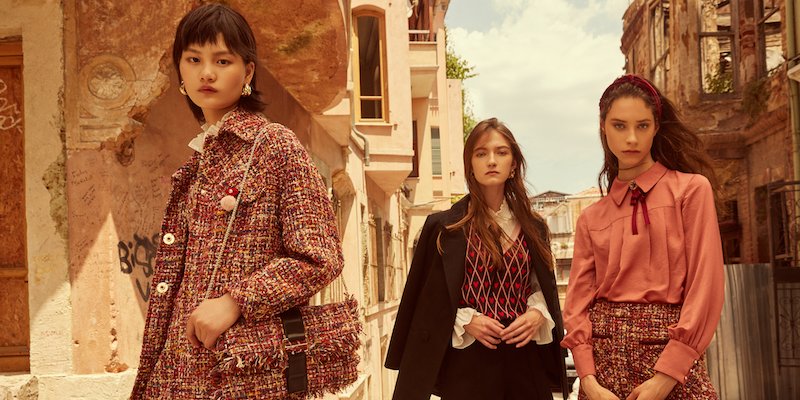 CAMPBELL, Calif., 7 May, 2019 – HOPESHOW, a leading designer, womenswear brand in China, has successfully implemented Centric Software's Product Lifecycle Management (PLM) solution. Centric Software provides the most innovative enterprise solutions to fashion, retail, footwear, outdoor, luxury and consumer goods companies to achieve strategic and operational digital transformation goals.
Founded in Hangzhou in 1995, HOPESHOW is a leading Chinese womenswear brand. HOPESHOW's brand concept encourages contemporary women to discover their true self in their travels and enjoy relaxing moments in life. Ms. Liu Hua, the founder and current Chairperson of HOPESHOW, has been named one of the top ten fashion designers in China.
In recent years, many clothing brands in China have made breakthroughs in design and attracted global attention. However, the industry is encountering unprecedented challenges and apparel companies are finding digital transformation necessary.
HOPESHOW has taken a decisive approach to digital transformation and partnered with Centric Software to implement Centric PLM. The project establishes a complete data platform covering the entire product lifecycle, comprehensively improve design and R&D efficiency, shorten time to market and reduce inventory while also developing the brand.
More and more fashion brands have chosen Centric PLM to strengthen product R&D, drive digital transformation, improve internal and external collaboration and build a fast supply chain at the source. With Centric PLM in place, HOPESHOW will be able to provide consumers with the most efficient solutions and professional services.
The implementation took only four months and was completed one and a half months ahead of schedule. HOPESHOW's business and project teams collaborated with Centric throughout the implementation to ensure the establishment of a standardized R&D process and the development of advanced business management concepts and methods.
"We're delighted to announce that HOPESHOW has successfully gone live on Centric PLM ahead of schedule," says Chris Groves, President and CEO of Centric Software. "This rapid implementation is a testament to the hard work of both the HOPESHOW and Centric teams and we look forward to continuing to partner with HOPESHOW in the future as their digital transformation evolves."
HOPESHOW (www.hopeshow.com)
HOPESHOW is part of Hongjin Industry. The group has two core brands: HS and NEELLY. With the aim of meeting the aesthetic needs of different women with differentiated design styles, HOPESHOW is committed to becoming a unique fashion group representing the strength of Chinese womenswear.
HOPESHOW has more than 800 stores nationwide and has entered iconic shopping centers such as Shanghai CLOUD NINE and Shanghai Shimao Festival City. HOPESHOW intends to expand further into shopping centers in core business areas in super first-tier and first-tier cities.
Centric Software (www.centricsoftware.com)
From its headquarters in Silicon Valley, Centric Software provides a Digital Transformation Platform for the most prestigious names in fashion, retail, footwear, luxury, outdoor and consumer goods. Centric's flagship Product Lifecycle Management (PLM) platform, Centric 8, delivers enterprise-class merchandise planning, product development, sourcing, quality and collection management functionality tailored for fast-moving consumer industries. Centric SMB provides innovative PLM technology and key industry learnings for emerging brands. Centric Visual Innovation Platform (VIP) offers a fully visual, transformative experience via large touch-screens and mobile devices, revolutionizing group decision making and creative collaboration while dramatically condensing time to market and product innovation. Centric Software is majority-owned by Dassault Systèmes (Euronext Paris: #13065, DSY.PA), the world leader in 3D design software, 3D Digital Mock Up and PLM solutions.
Centric Software has received multiple industry awards and recognition, including being named by Red Herring to its Top 100 Global list in 2013, 2015 and 2016.  Centric also received various excellence awards from Frost & Sullivan in 2012, 2016 and 2018.
Centric is a registered trademark of Centric Software. All other brands and product names may be trademarks of their respective owners.