June 16th, 2021
Yuanfan Drives Digital Transformation with

Centric PLM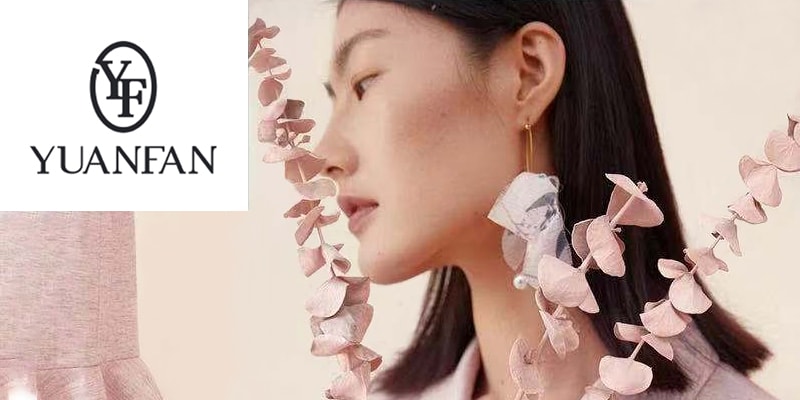 Fashion brand optimizes products, people and process in partnership with Centric Software®
CAMPBELL, Calif., June 17 2021 –Shanghai Yuanfan Fashion Women's Clothing Co., Ltd. (Yuanfan) has selected Centric Software's Product Lifecycle Management (PLM) solution for emerging enterprises, Centric SMB. Centric Software provides the most innovative enterprise solutions to plan, design, develop, source and sell products such as apparel, footwear, sporting goods, furniture, home décor, cosmetics, food & beverage and luxury to achieve strategic and operational digital transformation goals.
Established in 2000, Yuanfan is engaged in R&D, manufacturing, marketing, logistics and staff wellbeing. Yuanfan has established a sales network of nearly 300 points of sale across China, and currently operates two modern production bases in Zhejiang Province.
Yuanfan regards structure and standardization of product information as its key goals. "We recognize that many leading apparel companies have achieved digitalized product development and production with the successful implementation of Centric PLM," says Mr. Liu, Chairman of the Board at Yuanfan. "Centric Software's extensive experience, customer portfolio, engagement in the global apparel industry and knowledge of industry best practices compelled Yuanfan to choose Centric as a partner."
Yuanfan selected Centric SMB, the SaaS PLM solution for emerging brands, to lay a solid foundation for development by improving efficiency and standardizing internal processes with an eye towards innovation and a full-spectrum of future plans.
"Online collaboration is the trend of the future," says Mr. Xiong Weixian, Assistant to the General Manager at Yuanfan. "The entire apparel industry shows an increasingly higher demand for quick decision making based on up-to-date, accurate, shared information. Agility and working pro-actively are necessities. The implementation of Centric PLM is an opportunity to optimize our end-to-end product development chain."
Centric SMB will enable Yuanfan to address critical pain points by streamlining R&D and work tasks, tracking progress and structuring product categories for quick responses. Yuanfan also expects to reduce communication costs, enhance managerial control, boost visibility to give employees a greater sense of their role in the organization and consolidate data to empower digital decision-making.
"We are delighted that Yuanfan has selected Centric SMB to power their digital transformation," says Chris Groves, President and CEO of Centric Software. "We look forward to working closely with Yuanfan to actively optimize the products, processes and people that are driving their future success."
Learn more about Centric SMB
Yuanfan (www.chinayuanfan.com)
Established in Shanghai's Pudong in 2000, Shanghai Yuanfan Fashion Women's Clothing Co., Ltd. is a modern women's clothing company engaged in R&D, manufacturing, marketing, logistics and staff wellbeing. After years of efficient development, the company has established an expansive market sales network comprised of nearly 300 brand stores (counters) in numerous large and medium-sized cities across the country.
Yuanfan Fashion introduced advanced foreign manufacturing equipment in 2009 and currently operates two modern production bases in Zhejiang Province. The company has more than 500 employees, including a team of designers that boast a flair for fashion, stay abreast of the latest international trends and possess the capacity to introduce more than 2,000 designs to the market every year.
Inspired by nature, humanities, art and everything that is poetic in life, the YUAN FAN brand blends these elements into an overall design style that is simplistic and bright. The diverse use of colors and the neat and simple contours combine into a visual expression that is serene and elegant but also bright and cheerful. The intricate workmanship and exquisite details reflect YUAN FAN's tireless pursuit of quality. Fully aware that urban women are actively seeking an inner sense of satisfaction, YUAN FAN presents pure immanence in a direct manner to create a modern impression of neat, sweet, and elegant urban women, and embody the fashion, grace and refinement of professional women.
Centric Software (www.centricsoftware.com)
From its headquarters in Silicon Valley, Centric Software® provides a Product Concept to Consumer Digital Transformation Platform for fashion, retail, footwear, luxury, outdoor and consumer goods including cosmetics, beauty and food and beverage. Centric's flagship Product Lifecycle Management (PLM) platform, Centric PLMTM, delivers enterprise-class merchandise planning, product development, sourcing, quality and product portfolio optimization innovations specifically for fast-moving consumer industries. Centric SMB focuses on core tools and industry best practices for emerging brands. Centric Visual Innovation Platform (CVIP) offers highly visual digital board experiences for collaboration and decision-making. Centric Software pioneered mobility, introducing the first mobile apps for PLM, and is widely known for connectivity to dozens of other enterprise systems including ERP, DAM, PIM, e-com, planning and more as well as creative tools such as Adobe® Illustrator and a host of 3D CAD connectors. Centric's innovations are 100% market-driven with the highest user adoption rate and fastest time to value in the industry. All Centric innovations shorten time to market, boost product innovation and reduce costs.
Centric Software is majority-owned by Dassault Systèmes (Euronext Paris: #13065, DSY.PA), the world leader in 3D design software, 3D digital mock-up and PLM solutions.
Centric Software has received multiple industry awards and recognition, including being named by Red Herring to its Top 100 Global list in 2013, 2015 and 2016. Centric also received various excellence awards from Frost & Sullivan in 2012, 2016, 2018 and 2021.
Centric Software is a registered trademark of Centric Software Inc. All other brands and product names may be trademarks of their respective owners.