December 13th, 2016
Centric Signs Twentieth Chinese Customer In Two Years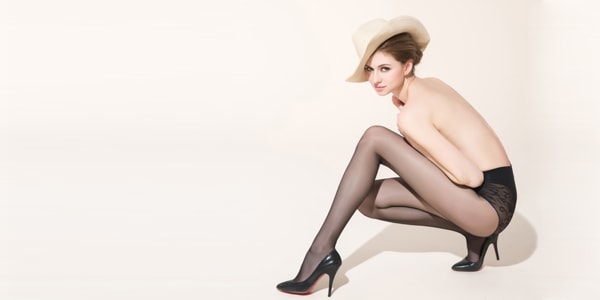 CAMPBELL, Calif., December 15, 2016 – Manzi, the luxury Chinese pantyhose company, has selected Centric Software to provide its PLM solution. Centric is the leading product lifecycle management (PLM) solution for fashion, retail, footwear, luxury, outdoor and consumer goods companies.
Manzi, founded in 1997 and headquartered in Yiwu, Zhejiang province, is a well-known Chinese maker of pantyhose, socks, stockings and associated products. Manzi will be Centric's twentieth customer in China underscoring the Silicon Valley based software company's market leadership in the region and healthy knowledge of local industry best practices.
With an annual sales volume of over $100 million, Manzi's growth prompted a search for a PLM solution to rationalize product design, production and sales.
"We realized that we needed to invest in a product lifecycle management solution and began an intensive search for a PLM provider in September 2015," says Ms. Wangtintin, Manzi CEO. "We examined several of the large PLM providers, but ultimately we were impressed by the Centric team's knowledge and enthusiasm. After a year of searching, we feel that our PLM development is in the right hands."
"The Centric team provided a very in-depth demonstration of their solution," explains Ms. Wangtintin. "We have examined Centric PLM in great detail and we are confident that Centric can fulfill a smooth implementation and get our PLM system up and running in good time."
Since its Shanghai office opened in 2014, Centric Software has become the market leader in PLM for fashion and consumer goods companies in the Greater China region.
"We would like to welcome Manzi on board as our twentieth customer in China," says Chris Groves, President and CEO of Centric. "We look forward to partnering with Manzi to enable users to design in greater detail, gain more control over production and ensure quality products going to market. We are proud to include them in the Centric family."
Manzi (en.manzi.cc)
Fashion, innovation and comfort
With its high-level quality control, continuous innovation, sensitivity to fashion and acumen global strategy, MANZI has gradually become the global leading brand for women's stocking. It is MANZI's aspiration to serve the modern women and be dedicated in bringing products with fashion, innovation and comfort to the modern women. MANZI holds the design concept that products shall be elegant, comfortable, sexy and natural. Every detail of the product is worked on with love and concern and MANZI will continually develop products with innovation and high quality so as to provide eternal elegance and comfort. It is also MANZI's mission to build up women's image of health, confidence and beauty.
Centric Software, Inc. (www.centricsoftware.com)
From its headquarters in Silicon Valley and offices in trend capitals around the world, Centric Software builds technologies for the most prestigious names in fashion, retail, footwear, luxury, outdoor and consumer goods. Its flagship product lifecycle management (PLM) platform, Centric 8, delivers enterprise-class merchandise planning, product development, sourcing, business planning, quality and collection management functionality tailored for fast-moving consumer industries. Centric SMB packages extended PLM including innovative technology and key industry learnings tailored for small businesses.
Centric Software has received multiple industry awards, including the Frost & Sullivan Global Product Differentiation Excellence Award in Retail, Fashion and Apparel PLM in 2016 and Frost & Sullivan's Global Retail, Fashion and Apparel PLM Product Differentiation Excellence Award in 2012. Red Herring named Centric to its Top 100 Global list in 2013, 2015 and 2016 (end)
Copyright 2016, Centric Software Inc, All right reserved.