August 30th, 2016
Anastasia Charbin is Appointed Chief Marketing Officer at Centric Software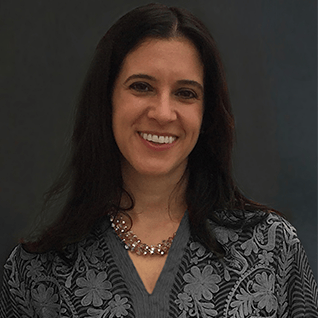 CAMPBELL, Calif., August 30, 2016 – Centric Software is pleased to announce the appointment of Anastasia (Stacey) Charbin as Chief Marketing Officer. Centric Software is the leading Product Lifecycle Management (PLM) solution for fashion, retail, luxury, outdoor and consumer goods companies.
For the past 4 years, enthusiasm from the market has driven Centric's massive growth and worldwide leadership position. This overwhelming market adoption validates the company's innovation strategy which extends Centric's value proposition beyond a traditional PLM to a concept-to-consumer digital transformation platform.  As Chief Marketing Officer, Charbin will drive worldwide marketing initiatives to support both Centric's strategy and growth goals.
"There is something magic about Centric. It is an extraordinary company centered around an amazing team, awesome products and incredible customers. This combination has proven to be a virtuous circle that enables us to push a steady flow of new innovations to market," Charbin states. "What's more, the disruptions that retail has been going through are also spilling over into consumer goods, thus opening up even further market potential for Centric."
"As markets and communication methods are transforming, so too will our approach to marketing. My goal is to be as innovative with our marketing as we are with our solutions and to continue to work hand in hand with our customers," Charbin says. "At Centric we work hard and have a lot fun and I am very honored to be part of it all."
"Stacey's deep marketing expertise and creative mindset together support our deep focus on customers. Stacey will be instrumental in driving and executing Centric's overall strategic marketing initiatives and will play a key role as we pursue our worldwide growth," declares Chris Groves, President and CEO of the company.
Charbin joined Centric Software in 2015. She led the launch of Centric SMB, a new cloud based, SaaS solution specifically tailored for emerging businesses and is also supporting Centric's entrance into the consumer goods market. Previously, she served as Worldwide Fashion Marketing Director for Lectra in Paris. She has held positions at Gerber Technology, KaratCAD and Perigee Software in product management, sales and marketing in the US, France and Canada. Anastasia is President of the University of Delaware's Department of Fashion and Apparel Studies Advisory Council.
Centric Software, Inc. (www.centricsoftware.com)
From its headquarters in Silicon Valley and offices in capitals around the world, Centric Software develops technologies for the most prestigious names in fashion, retail, footwear, outdoor, luxury and consumer goods. Its flagship product lifecycle management (PLM) platform, Centric 8, delivers enterprise-class promotional planning, product development, sourcing, business planning, quality and collection management functionality, tailored to fast-moving consumer industries. Centric SMB packages provide small businesses with extensive PLM solutions, based on innovative technology and key industry learnings.
Centric Software has received multiple industry awards, including the Frost & Sullivan Global Product Differentiation Excellence Award in Retail, Fashion and Apparel PLM. Red Herring named Centric in its Top 100 Global list in 2013 and 2015.
Centric is a registered trademark of Centric Software. All other product names and brands may be trademarks of their respective owners.
Copyright 2016 Centric Software, Inc.  All rights reserved.