With sustainability quickly becoming one of the most important factors in fashion retail today, consumers are tuned into the environmental impact of the products they buy, more than ever before. They want to know where products come from, what materials are being used and if any part of the packaging can be recycled. Retail shoppers want transparency, ethical labor practices and a reduction in waste.
Retailers, on the other hand, face a variety of obstacles to lower the cost of merchandise, clear inventory and reduce their environmental impact.
Fortunately, fashion retailers who utilize Centric Software®'s robust Retail Planning solution soar above these obstacles to profitably meet consumer demands and attract new, loyal eco-conscious shoppers.
Here are three simple yet powerful ways retail planning enacts positive change in your merchandise strategy–for the earth and throughout your value chain.
1. Enables Accurate Forecasts to Meet Consumer Needs and Reduce Waste
Retailers wanting to harness the brand loyalty of environmentally conscious consumers must prove they are earnest and accountable in their sustainability efforts. Retail planning addresses the emergent needs where fashion and eco-conscious decision-making intersect. Centric's Retail Planning solution creates accurate data reports to compare and contrast sales trends from previous seasons, and zero in on market trends and bestsellers.
Being able to utilize huge amounts of information and turn it into data-driven seasonal reports stops companies from overproducing. Retailers can then place more accurate production orders with their manufacturers instead of bloated orders made up of products that will not sell, may need to be heavily discounted to shift or end up in a landfill.
An added benefit is the ability to inspire sustainability and cement brand credibility by procuring transparency reports that document the ethical and environmental impact companies make.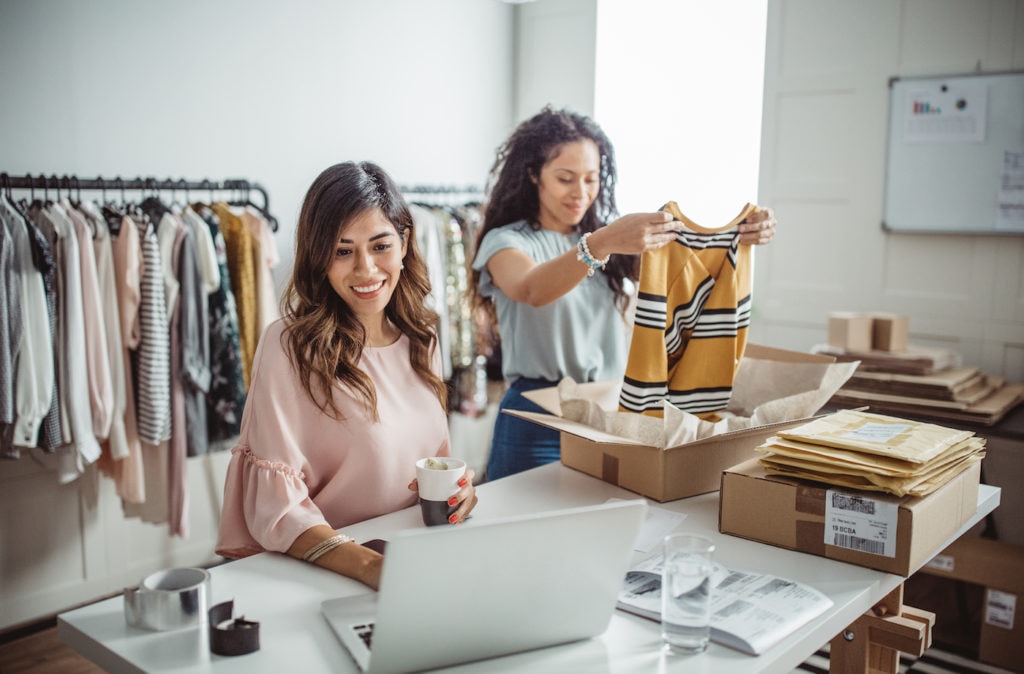 2. Empowers Efficient Product Allocation ​to Reduce Inventory Stock
A retail planning solution's ability to accurately forecast goods means it can properly align supply and demand. By only producing what is needed, companies effectively cut down on additional costs associated with oversupply.
Efficient product allocation and knowing when and where products need to go ​translates to less transfer of stock between distribution warehouses and retail stores. And being able to carry just the right assortment of products, variations and promotions at the right time ensures retailers clear shelves and reduce excess goods season after season.
This is vital for any company's sustainability initiatives: reducing stock transfers means a substantial reduction in harmful emissions and pollutants that impact public health and global warming.
In addition, a shortened planning cycle also means businesses can order last minute supplies closer to production, and only ever order what they need. A retail planning solution allows the creation of a number of scenarios that simulate delays and calculate the implied risk of each circumstance. This way businesses can easily adjust their inventory operations according to their risk tolerance.
WATCH THE WEBINAR: Next-Generation Retail Planning Decision Making & Execution Platform
3. Advocates Transparency for Eco-conscious Buyers
Accessible data enables consumer transparency. With Centric's Retail Planning solution, it's quick and easy to track the make-up of sustainable goods and certifications of vendors and materials right from collections down to the local store level.
Analyze a range of attributes to ensure you stay on track with your sustainability agendas, and publicize your seasonal positive KPIs or year-on-year improvements, such as:
The make-up or percentage increase of products derived from organic materials
The improvements in incorporating recyclable packaging
The amount of carbon emissions reduced in the manufacturing processes
The percentage of renewable energy that goes into your business
You can further improve, project and publicize your sustainability efforts with retail planning KPIs. Use the planning software to simulate KPIs for various strategies and compare present plans with past initiatives to push your company to continuously improve.
Retailers and Their Tools
What happens next depends on retailers; but equipping businesses with the tools they need to drive sustainable growth is the key to real transformative success.
Centric Planning is the ideal out-of-the-box solution to facilitate this long-needed industry restructure. It provides a strong framework that will ensure companies stay aligned and committed to sustainability agendas.